Sessions: Day 2
Friday, 2nd of June
---
Socialising in the conference VR-space (Frame)
06.00 AM (CDT – USA) / 12.00 PM (BST – London) / 9.00 PM (AEST – Australia)
---
Introduction and Prayer (in the conference VR-space (Frame))
06.30 AM (CDT – USA) / 12.30 PM (BST – London) / 9.30 PM (AEST – Australia)
---
Panel: "AI and Future Technology"
6.45 AM (CDT – USA) / 12.45 PM (BST – London) / 9.45 PM (AEST – Australia)
Chair: Stephen Garner
Panelists: Johannes Hoff, Heidi Campbell & Beth Singler
Prof. Dr. Johannes Hoff
Johannes Hoff was appointed Professor of Theological Dogmatic at the University of Innsbruck in September 2020 and is Senior Research Fellow at the University of Cambridge. Previously, he was Professor of Philosophical Theology at Heythrop College, University of London and Saint David's College, University of Wales. His research focuses on the premodern tradition of philosophical mysticism, the anthropological challenge of the Digital Transformation, and the posthumanist discussion of 'technologies of the self', in which Hoff discovers the key to a critical revision of our modern, humanist image of humanity.
Prof. Heidi Campbell
Heidi A Campbell is Professor of Communication, affiliate faculty in Religious Studies and a Presidential Impact Fellow at Texas A&M University. She is also director of the Network for New Media, Religion and Digital Culture Studies, and leading scholar in Digital Religion studies. Her research focuses on technology, religion and digital culture, with emphasis on Jewish, Muslim & Christian media negotiations. She is author of over 100 articles and 11 books including When Religion Meets New Media (2010), Digital Religion (2013/2021) and Digital Creatives and the Rethinking Religious Authority (2020). She has been quoted in such outlets as the Houston Chronicle, USA Today, The Guardian, Wall Street Journal, and on the BBC.
Prof. Dr. Beth Singler
Prof. Dr. Beth Singler is a cultural and digital anthropologist in the Faculty of Theology and the URPP "Digital Religion(s)" at the University of Zurich who researches our uses, perceptions, and narratives of AI, emerging digital religions, and the ethical and social issues around new technologies. Her academic and public engagement work has won national and international awards and been featured on TV and radio, and in the press.
---
Paper Session 4
8.15 AM (CDT – USA) / 2.15 PM (BST – London) / 11.15 PM (AEST – Australia)
Robots as new prophets? Theological-Ethical Perspectives on Religious Robots
Anna Puzio (University of Twente)
While many of the then new technologies have already found their way into our everyday lives, religious robots are still waiting in the wings. Religious robots are robots used for religious purposes. This talk does not investigate whether robots can have a religious faith and whether they will be our saviours, but focuses on actually existing robots that accompany religious ceremonies and rituals, hold conversations with believers, give guided tours through religious buildings, play religious music or religious texts. In the non-monotheistic religions, religious robots are already more widespread. Religious robots do not have to be used exclusively for religious purposes. With social robots gaining in importance and being used for social interactions in healthcare and education, the question arises as to whether these robots should also have religious aspects (e.g. conduct religious conversations in hospitals) or remain agnostic/atheistic. Thus, beyond religious buildings and religious ceremonies, the question of religious elements in robots also arises.
The talk brings in three perspectives: First, the prophetic visions and prophetic semantics of artificial intelligence and robots will be considered. Second, the practical implementation of religious robots and ethical perspectives on robots will be discussed. Religious robots will transform religious traditions and religious communication. Finally, the theological perspective focusing both on opportunities and challenges will be presented. Diversity and discrimination are pointed out and it is examined which groups are insufficiently considered in technologisation and robotics.
Robot Discipling? Some Implications of Artificial Intelligence for Christian Education, Worship, and Spiritual Life
Stephen Garner (Laidlaw College/Australian College of Theology)
Convenient public access to systems based on artificial intelligence (AI) and related technologies has engaged much of the public square in recent times. Systems that, for better or worse, interpret natural language instructions and respond, not just with information, but also creative outputs, inspired responses from celebrating human ingenuity, to predictions of the end of higher education, concern for the livelihoods and vocations of those in creative arts and industries, and, in some extreme cases, visions of robot uprisings.
Faith communities, as part of these changing everyday worlds, grapple with both the question of being human and of living wisely with technological developments. In this paper, we examine how Christian understandings of formation and discipleship, shaped by education, worship, and spiritual practices, might be disrupted and enhanced through critical reflection on, and wise use of, AI-related systems and technologies. Topics covered include signature pedagogies for theological education, technology and media in the context of worship, and the algorithmic shaping of personal devotional lives. We conclude that the considered use of AI-based technologies may enhance Christian formation and discipleship in various ways, albeit with ongoing critical negotiation by individuals and communities.
---
Paper Session 5
9.30 AM (CDT – USA) / 3.30 PM (BST – London) / 12.30 AM (AEST – Australia)
To what extent does the AI-chatbot prophetically point to future AI-written theology?
Annika Krahn/Axel Siegemund (Uni Köln/ RWTH Aachen University)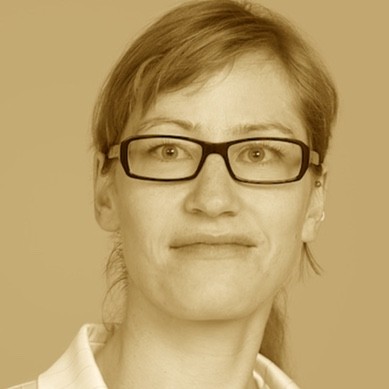 When AI comes into play as a resource for narrative theology, the narrative theology that is now anchored in all theological sub-disciplines is further developed through the use of chatbots (ChatGPT). This also concerns the gain of knowledge in relation to religious interpretations of the world. In this context, the digital cannot be seen (only) as a method of digital humanities, but as a source of knowledge (of morality, pastoral care, pedagogy, the sacred).
While every reading of an analogue text disempowers the authors to a certain extent, AI is suspected of disempowering the recipients. This suspicion is countered by the conscience-binding of believers to and through the one living Word of God (solus Christus). What does the authority of AI mean for the production and reception of theology?
"Testing the Spirits" in the Age of Deepfakes: Discerning Digital Prophetic Communication
Katleho Mokoena (University of Pretoria)
The Bible speaks to the notion of discerning spirits of deception in several verses, particularly in the New Testament. One of the most well-known verses in this regard is 1 John 4:1, which states: "Beloved, do not believe every spirit, but test the spirits to see
whether they are from God, for many false prophets have gone out into the world." This verse encourages believers to exercise caution and discernment when it comes to spiritual matters, including the messages of self-proclaimed prophets. In today's digital age, advancements in technology have made it increasingly difficult to distinguish between what is real and what is not. This is because technologies such as deepfakes which is computer-generated images, videos, or audio recordings that appear to be real using artificial intelligence and machine learning algorithms. While deepfakes have the potential to be used for entertainment or artistic purposes, they also have the potential to be abused, raising serious concerns about their implications. One major implication is that deepfakes can be used to spread false information and manipulate public opinion.
Digital prophetic communication on the other hand refers to the sharing of messages that are intended to inspire hope, promote social justice, or call attention to issues that are seen as important in the eyes of the prophet. Digital prophetic communication can
take many forms, including social media campaigns, online petitions, digital protests, hacktivism, and cyber-activism. As deepfakes have implications on the notion of "truth", it is crucial for individuals, governments, church, and organizations to stay vigilant on digital deception. This paper explores the notion of discernment from a biblical and theological perspective vis-à-vis digital prophetic communication.
---
Paper Session 6
10.45 AM (CDT – USA) / 4.45 PM (BST – London) / 01.45 AM (AEST – Australia)
Rethinking AI in Warfare: The Digital Prophets of DARPA
Joshua Smith (Kirby Laing Centre for Public Theology (co-chair Tech Hub))
Evangelicals are too accepting of AI usage in national defense and security. The usage of AI systems and their predictive models for war applicants is not the only concern I have from both a pastoral and theological perspective. Through the highly successful research model of DARPA, many of these applications developed primarily for war applications have dual usage (civilian and military). As someone who has worked with semi-autonomous weapon systems and understands the human-machine team policies of the Department of Defense, I am concerned that many Christians assume that an instrumentalist view of tech is not theologically problematic.
I argue in this paper that there are several reasons Christians make concessions for the usage of problematic tech like AI (cf. 'bugsplat software'). There are practical reasons to resist the use of AI in war, such as how these systems are integrated into human teams. From a philosophical standpoint, it leads to more aggression and fear. Current research around the global AI arms race bears witness to the cost of our metaphysical desire. This leads to more conflict, research, funding, and fear of reprisal, not less as some of DARPAs researchers have posited in the past (i.e., Ronald Arkin).
I hope to show the reader in this paper that their civilian participation in this system matters. What should concern us the most about AI in war is not the creation of Skynet or a T-800, but the use of simple AI systems to justify actions in warfare and to minimize our ethical due care in the name of national security can never be a Christian ethic of love for our neighbor. I will help the reader understand current DoD positions and how to navigate the debates around these systems as they continue to work within human teams.
"A New Parallel Digital Society": Christian Nationalism and the Social Media Promised Land
Kerith Woodyard (Northern Illinois University)
With its themes of bondage, oppression, covenant, and deliverance, the Exodus has been used by prophetic figures of disaffected outgroup movements as a foundation for liberation rhetoric crafted to build solidarity, resist oppression, and catalyze redemptive social change. While celebrated adopters of the prophetic persona typically have used Exodus to promote racial equality, Exodus is being appropriated by the alt-tech social media company Gab to promote white supremacy and Christian nationalism. Founded in 2016 by Andrew Torba as a "free speech" social networking alternative to Facebook and Twitter, Gab invites users left behind (or deplatformed) by Big Tech to reimagine their digital existence within an Exodus frame. A self-styled Moses figure, Torba seeks to liberate users from "Silicon Valley tyranny" and to build "a new parallel digital society" that will pioneer a Christian future. My presentation addresses Torba's use of prophetic communication from a rhetorical perspective that considers the dominant ideologies expressed through key texts. In so doing, I discuss how Torba's appropriation of Exodus subverts its liberatory potential by filtering the narrative's themes of bondage, oppression, covenant, and deliverance through a Christian nationalist ideology.
---
Socialising in the conference VR-space (Frame)
11.45 AM (CDT – USA) / 5.45 PM (BST – London) / 02.45 AM (AEST – Australia)